Review; The Hate U Give by Angie Thomas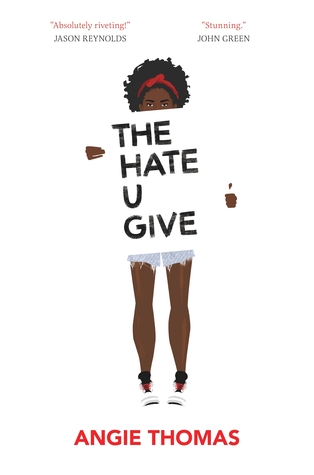 In relation to the Diversity Reading Challenge, I ended up reading The Hate U Give by Angie Thomas and today I'll post my review.
Description from Goodreads
A three-time winner of Goodreads Choice Awards
Sixteen-year-old Starr Carter moves between two worlds: the poor neighborhood where she lives and the fancy suburban prep school she attends. The uneasy balance between these worlds is shattered when Starr witnesses the fatal shooting of her childhood best friend Khalil at the hands of a police officer. Khalil was unarmed.
Soon afterward, his death is a national headline. Some are calling him a thug, maybe even a drug dealer and a gangbanger. Protesters are taking to the streets in Khalil's name. Some cops and the local drug lord try to intimidate Starr and her family. What everyone wants to know is: what really went down that night? And the only person alive who can answer that is Starr.
But what Starr does—or does not—say could upend her community. It could also endanger her life.
My Thoughts on the Book
It's a well written novel with rounded characters that has complex relationships and the novel highlights the important issues of race oppression and police violence. The plot is thought-provoking and contains political criticism. Due to the topics of the book, I think The Hate U Give is a must-read.
"What's the point of having a voice if you're gonna be silent in those moments you shouldn't be?"
The Hate U Give has also been turned into a movie and it's currently at the cinema in Norway (I have a hunch it's already on DVD in the US). Here's the trailer anyway.