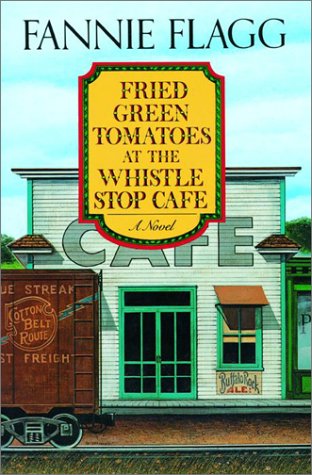 Considering that I'm participating in both LGBTQIA Reading Challenge and Foodies Read Challenge, I ended up reading Fried Green Tomatoes at the Whistle Stop Cafe by Fannie Flagg and now comes the review of this novel.
Description from Goodreads
It's first the story of two women in the 1980s, of gray-headed Mrs. Threadgoode telling her life story to Evelyn, who is in the sad slump of middle age. The tale she tells is
also
of two women -- of the irrepressibly daredevilish tomboy Idgie and her friend Ruth, who back in the thirties ran a little place in Whistle Stop, Alabama, a Southern kind of Cafe Wobegon offering good barbecue and good coffee and all kinds of love and laughter, even an occasional murder.
My Thoughts On the Book
Personally, I found it a heartwarming book which included themes like friendship, love and race relations through the 20th century. I might admit though, that I sometimes got a little bit hungry while reading.