Book Tag Saturday; Christmas Cracker Book Tag
(This post contains one affiliate link to Book Depository.)
I found the Christmas Cracker Book Tag over at
The Terror of Knowing
. Apparently the original video with the tag has been removed, but I still want to participate as it sounded a bit fun.
Anyway, here's my answers.
Pick a book with a wintry cover
There's so many beautiful covers with a winter-feel to them, but for the sake of nostalgia, I chose The Tomten and the Fox by Astrid Lindgren. I'm one of many who grew up with various books written by that author, so it was kind of a no-brainer for me.
Pick a book you would likely buy as a present
It's honestly hard to pick ONE, as everyone has a different taste in terms of literature and how much they read for that matter. A book that I actually gave a friend for Christmas last year was The Cryptic Lines by Richard Storry and she really enjoyed reading it.
Pick a festive themed book
A festive and heartwarming book that would fit right perfectly for this book tag is probably A Gift From Bob by James Bowen. Yeah, it's the odd couple behind A Street Cat Named Bob. This particular book tells about the last Christmas when James and Bob was selling The Big Issue.
Pick a book you can curl up with by the fireplace
If you're up for some mystery and suspense, Hercule Poirot's Christmas by Agatha Christie is something that you can curl up with by the fireplace for sure. It is after all the Belgian master detective we're talking about.
Pick a book you want to read over the festive period
A cosy mystery that I want to read this month is Purring Around the Christmas Tree by Liz Mugavero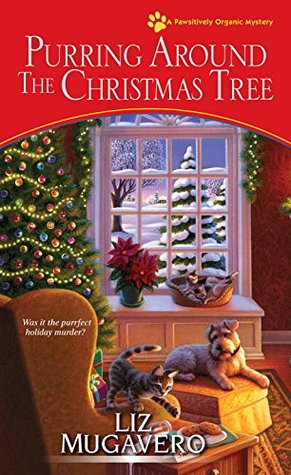 Pick a book that's so good it gives you chills
There's plenty of books that's so good they give me chills, but keeping up with a slight Christmas theme here, I want to mention Letters from Father Christmas by J. R. R. Tolkien. Tolkien is after all a great author and it's something sweet that he wrote this letters to his children while they were growing up.
Pick a book going on your Christmas wishlist
Well, I'm going to be cheeky enough to say the
Penguin Christmas Classics 6-Volume Boxed Set
. I do already have The Night Before Christmas by Nikolay Gogol and The Nutcracker by E. T. A. Hoffmann in this series, but it would be really nice to have the boxed set nontheless.