Review; The Sun and Her Flowers by Rupi Kaur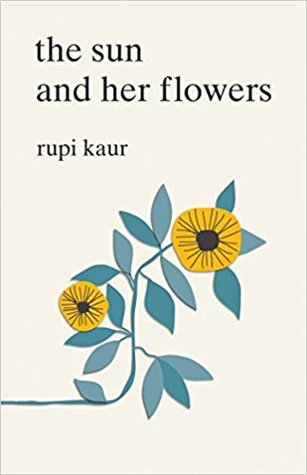 (This post contains affiliate links)
As I loved Rupi Kaur's first poetry collection, I basically couldn't resist buying her second one,
The Sun and Her Flowers
, and here comes the review.
Description from Goodreads
From Rupi Kaur, the #1
New York Times
bestselling author of
milk and honey
, comes her long-awaited second collection of poetry. A vibrant and transcendent journey about growth and healing. Ancestry and honoring one's roots. Expatriation and rising up to find a home within yourself.
Divided into five chapters and illustrated by Kaur,
the sun and her flowers
is a journey of wilting, falling, rooting, rising, and blooming. A celebration of love in all its forms.
My Thoughts On the Book
I really liked this poetry collection, mainly due to the tenderness in several of the poems in addition to the feminism and female empowerment that is visible. I also believe that some of her poems can inspire younger people to pick up poetry collections.