Top Ten Tuesday; Books I Love That Were Written Over Ten Years Ago
As it's Tuesday again, I think it's probably time for another Top Ten Tuesday, courtesy
That Artsy Reader Girl
of and the theme of the week was books I love that were written over ten years ago.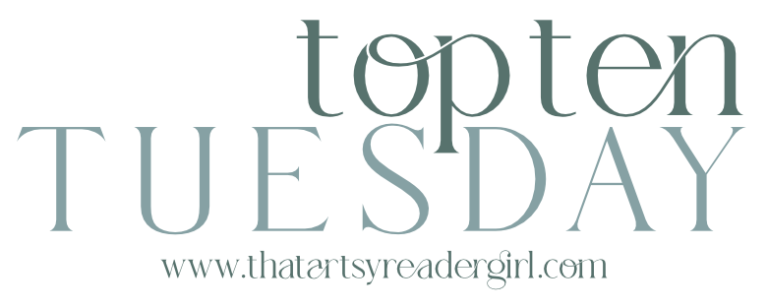 Here's my picks.
Bannockburn 1314 by Lynette Nusbacher
Description from Goodreads
Recent scholarship has illuminated one of the most exciting battles of Scottish history, showing it to be as historically significant as it was romantic and bloody. This book carries the reader through the politics and plans of a military campaign of the Middle Ages. Using recent studies on weapons, warfare, and Scottish history, as well as sound archival sources, this book opens the files on a year's preparation for a massive English invasion of Scotland. In addition to the heroic legends, Bannockburn 1314 examines the common soldiers summoned to war and the knights who fought near them.
A Pair of Silver Wings by James Holland
Description from Goodreads
At the school where Edward Enderby taught for over forty years, there were few who knew he'd once been a successful fighter pilot during the war.It was not something he ever talked about - not even to his family. And for over half a century he had, for the most part, managed to put the memories of those years out of his mind. But fifty years on, he is alone - a widower - with a strained relationship with his only son, and a career behind him that has brought him respect but little affection.
In 1995, Britain is celebrating the anniversary of the end of the war, and Edward finds himself forced to confront the tragedy he suffered during those years. Embarking on a journey of self-discovery and personal redemption, Edward travels from England to Malta and then to Italy, and in doing so comes face-to-face with the idealistic young man he once was, and the devastated and traumatised 23-year-old he was to become.
Following his experiences over the skies of England in 1941, through the dark days of the Siege of Malta, to the partisan struggle in Italy, A Pair of Silver Wings is a story of friendship, love and the terrible legacy of war, exploring universal themes of grief and redemption, and one man's quest to heal the scars of the past.
The Complete Maus by Art Spiegelman
Description from Goodreads
On the occasion of the twenty-fifth anniversary of its first publication, here is the definitive edition of the book acclaimed as "the most affecting and successful narrative ever done about the Holocaust" (Wall Street Journal) and "the first masterpiece in comic book history" (The New Yorker).
The Pulitzer Prize-winning Maus tells the story of Vladek Spiegelman, a Jewish survivor of Hitler's Europe, and his son, a cartoonist coming to terms with his father's story. Maus approaches the unspeakable through the diminutive. Its form, the cartoon (the Nazis are cats, the Jews mice), shocks us out of any lingering sense of familiarity and succeeds in "drawing us closer to the bleak heart of the Holocaust" (The New York Times).
Maus is a haunting tale within a tale. Vladek's harrowing story of survival is woven into the author's account of his tortured relationship with his aging father. Against the backdrop of guilt brought by survival, they stage a normal life of small arguments and unhappy visits. This astonishing retelling of our century's grisliest news is a story of survival, not only of Vladek but of the children who survive even the survivors. Maus studies the bloody pawprints of history and tracks its meaning for all of us.
Stoner by John Williams
Description from Goodreads
William Stoner is born at the end of the nineteenth century into a dirt-poor Missouri farming family. Sent to the state university to study agronomy, he instead falls in love with English literature and embraces a scholar's life, so different from the hardscrabble existence he has known. And yet as the years pass, Stoner encounters a succession of disappointments: marriage into a "proper" family estranges him from his parents; his career is stymied; his wife and daughter turn coldly away from him; a transforming experience of new love ends under threat of scandal. Driven ever deeper within himself, Stoner rediscovers the stoic silence of his forebears and confronts an essential solitude.
John Williams's luminous and deeply moving novel is a work of quiet perfection. William Stoner emerges from it not only as an archetypal American, but as an unlikely existential hero, standing, like a figure in a painting by Edward Hopper, in stark relief against an unforgiving world.
The Bell Jar by Sylvia Plath
Description from Goodreads
Working in New York one hot summer, Esther Greenwood is on the brink of her future. Yet she is also on the edge of a darkness that makes her world increasingly unreal. In this vivid and unforgettable novel about the struggles of growing up, Esther's world shines through: the wide-eyed country girls, her crazed men-friends, hot dinner dances and nights in New York, and a slow slide into breakdown.
The Shining by Stephen King
Description from Goodreads
Jack Torrance's new job at the Overlook Hotel is the perfect chance for a fresh start. As the off-season caretaker at the atmospheric old hotel, he'll have plenty of time to spend reconnecting with his family and working on his writing. But as the harsh winter weather sets in, the idyllic location feels ever more remote...and more sinister. And the only one to notice the strange and terrible forces gathering around the Overlook is Danny Torrance, a uniquely gifted five-year-old.
The Haunting of Hill House by Shirley Jackson
Description from Goodreads
The classic supernatural thriller by an author who helped define the genre. First published in 1959, Shirley Jackson's The Haunting of Hill House has been hailed as a perfect work of unnerving terror. It is the story of four seekers who arrive at a notoriously unfriendly pile called Hill House: Dr. Montague, an occult scholar looking for solid evidence of a "haunting;' Theodora, his lighthearted assistant; Eleanor, a friendless, fragile young woman well acquainted with poltergeists; and Luke, the future heir of Hill House. At first, their stay seems destined to be merely a spooky encounter with inexplicable phenomena. But Hill House is gathering its powers—and soon it will choose one of them to make its own.
The Woman in Black by Susan Hill
Description from Goodreads
Arthur Kipps, a junior solicitor, is summoned to attend the funeral Mrs Alice Drablow, the sole inhabitant of Eel Marsh House, unaware of the tragic secrets which lie hidden behind the shuttered windows. The house stands at the end of a causeway, wreathed in fog and mystery, but it is not until he glimpses a wasted young woman, dressed all in black, at the funeral, that a creeping sense of unease begins to take hold, a feeling deepened by the reluctance of the locals to talk of the woman in black - and her terrible purpose.
Dracula by Bram Stoker
Description from Goodreads
When Jonathan Harker visits Transylvania to help Count Dracula purchase a London house, he makes horrifying discoveries in his client's castle. Soon afterwards, disturbing incidents unfold in England: an unmanned ship is wrecked; strange puncture marks appear on a young woman's neck; and a lunatic asylum inmate raves about the imminent arrival of his 'Master'. In the ensuing battle of wits between the sinister Count and a determined group of adversaries, Bram Stoker created a masterpiece of the horror genre, probing into questions of identity, sanity and the dark corners of Victorian sexuality and desire.
The Historian by Elizabeth Kostova
Description from Goodreads
For centuries, the story of Dracula has captured the imagination of readers and storytellers alike. Kostova's breathtaking first novel, ten years in the writing, is an accomplished retelling of this ancient tale. "The story that follows is one I never intended to commit to paper... As an historian, I have learned that, in fact, not everyone who reaches back into history can survive it." With these words, a nameless narrator unfolds a story that began 30 years earlier.
Late one night in 1972, as a 16-year-old girl, she discovers a mysterious book and a sheaf of letters in her father's library—a discovery that will have dreadful and far-reaching consequences, and will send her on a journey of mind-boggling danger. While seeking clues to the secrets of her father's past and her mother's puzzling disappearance, she follows a trail from London to Istanbul to Budapest and beyond, and learns that the letters in her possession provide a link to one of the world's darkest and most intoxicating figures. Generation after generation, the legend of Dracula has enticed and eluded both historians and opportunists alike. Now a young girl undertakes the same search that ended in the death and defilement of so many others—in an attempt to save her father from an unspeakable fate.