Review; Godchild Volume 8 by Kaori Yuki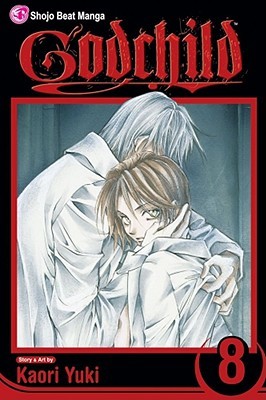 As I was a bit keen on finishing the Godchild manga by Kaori Yuki, I ended up reading volume 8 and today I'll post my review.
Description from Goodreads
It is time for the truth to be told. At last, all the secrets of the Hargreaves family will emerge from the dark into the harsh light of day, as Kaori Yuki wraps up Cain's epic adventures. Is Cain ready to find out who he truly is? Are you ready?
My Thoughts on the Manga
Even though it's still dark and gloomy, I felt this was one of the worst volumes of Godchild that I've read as the storyline was so confusing, even the ending.