Omtale; Americanah av Chimamanda Ngozi Adichie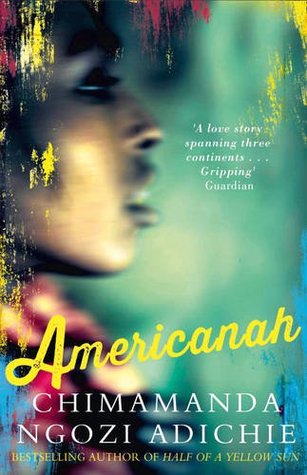 I forbindelse med Dive Into Diversity-utfordringa, fant jeg ut at jeg skulle lese Americanah av Chimamanda Ngozi Adichie.
Ifemelu og Obinze forelsker seg, men deres Nigeria har militærdiktatur, og de som kan, reiser til et annet land. Ifemelu ender opp i USA for å studere, mens Obinze reiser til England for å jobbe. Igjennom nederlag og triumf, føler Ifemelu at det er noe som mangler, samtidig som hun kjenner vekta av noe hun ikke tenkte på hjemme; rase.
"The only reason you say that race was not an issue is because you wish it was not. We all wish it was not. But it's a lie. I came from a country where race was not an issue; I did not think of myself as black and I only became black when I came to America."
Flere år etter har Obinze blitt rik i det nylig demokratiske Nigeria og Ifemelu har suksess som blogger, hvor hun skriver om rase i USA. Når hun reiser tilbake til Nigeria, må hun og Obinze ta et av de vanskeligste valgene i livene sine.
Etter min mening, er Americanah definitivt en bra bok, og en får seg noen oppvekkere mens en leser den.