Omtale; The Neverland Wars av Audrey Joy Greathouse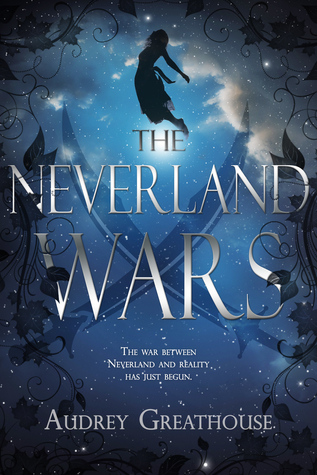 Takket være YA Bound Book Tours fikk jeg muligheten til å lese The Neverland Wars av Adurey Greathouse i forbindelse med en bokturne.
Gwen er en relativt normal tenåring på 16, med en lillesøster med navnet Rosemary. Gwen er "bare" en jente i debatt-teamet på skolen, og aner ikke at lillesøsteren en natt blir med Peter Pan til Neverland. Gwen reiser selv til Neverland i et håp om å lokke søsteren med hjem, men finner ut at det er en krig mellom Neverland og virkeligheten. Det at Peter Pan har reist frem og tilbake mellom virkeligheten og Neverland har gjort at han har aldret og er cirka på Gwen sin alder, og etter hvert må Gwen bestemme seg for om hun vil forbli i Neverland eller om hun har lyst til å reise hjem til virkeligheten.
Hvis en er på jakt etter en Peter Pan retelling, er det en fullt brukbar bok, men personlig følte jeg at jeg ville ha litt mer informasjon om krigen, samt at slutten var litt vel vag, og at det kanskje hadde passet med en oppfølger. Noe av det som jeg likte veldig godt med boka, var beskrivelsene, som gjorde at jeg lettere kunne forestille meg hvordan ting så ut .