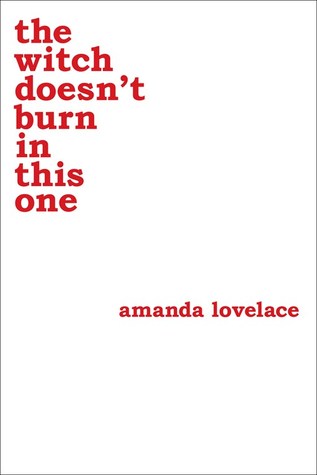 I was fortunate enough to recieve an ARC of The Witch Doesn't Burn in this One (Women are some kind of magic #2) by Amanda Lovelace through Netgallery in exchange for an honest review, in which I will post today.
Description from Goodreads
The witch: supernaturally powerful, inscrutably independent, and now—indestructible. These moving, relatable poems encourage resilience and embolden women to take control of their own stories. Enemies try to judge, oppress, and marginalize her, but the witch doesn't burn in this one.
My Thoughts on the Book
What I really enjoyed about this poetry collection is the straight-forwardness and feminist aspect. The poems can be empowering, even those which deals with rape, abuse and other crappy stuff.